As an Ecommerce SEO consultant, I chat with Ecommerce store owners every other day and all I hear is.
"We have started our store and also getting sales but we have very low-profit margins"
"Visitors are coming to our website but not converting"
"We have good sales in January and then it went downhill after March"
There are many factors why these problems have been faced by Ecommerce stores but the cause is the only one that is relying on Ads.
Most Ecommerce store owners over-rely on Facebook and Google Ads as a means for sales.
Don't get me wrong. Facebook and Google Ads are fantastic ways to drive sales for your Ecommerce store, and you should use them.
But they're not without their flaws.
One of their biggest flaws is that it reduces your profit margins.
Facebook Ads require ad spend to run, meaning all sales come with a cost. That cost eats into the revenue generated, making sales that much less profitable.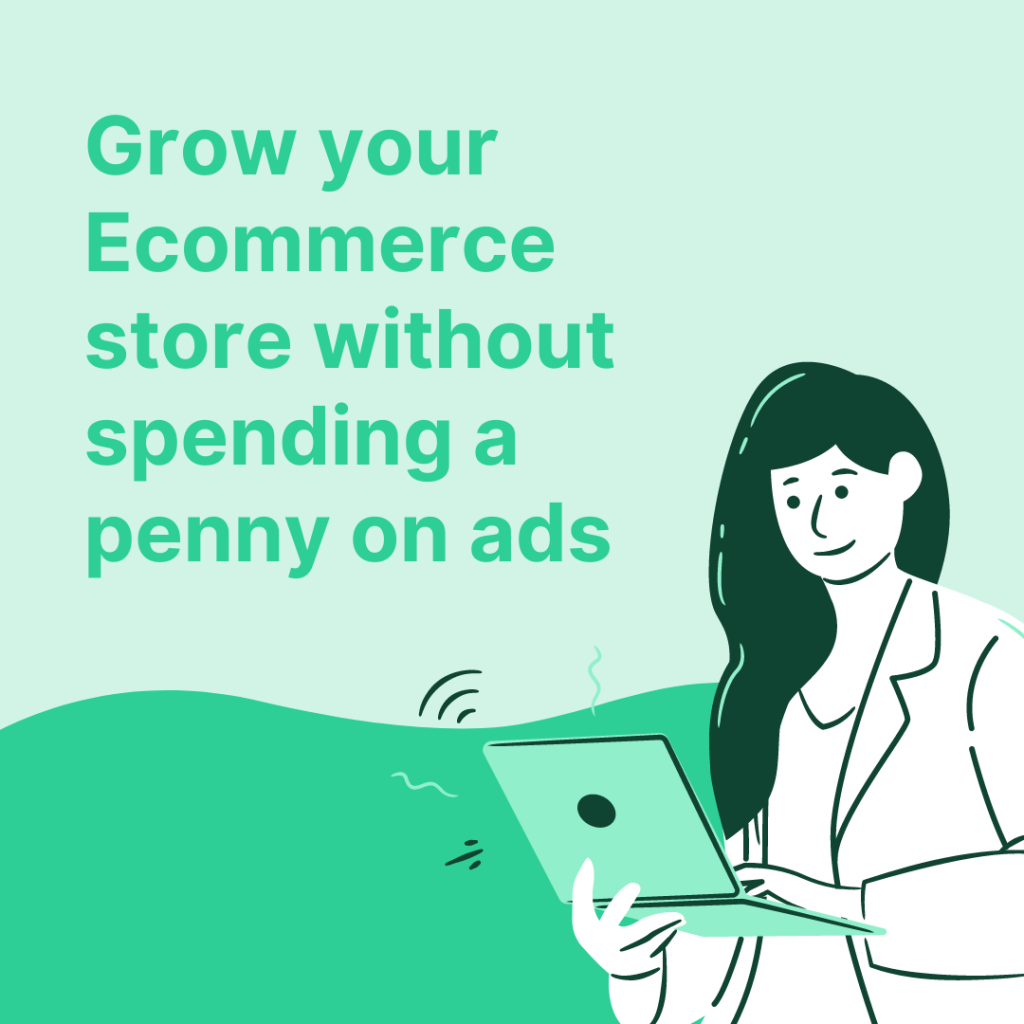 To give you a simple example:
A product you sold for $100 only nets you $50 in profit if it costs you $50 in ad spend to make the sale. Over time, that cost per sale results in a lot less money in your pocket.
Facebook Ads can also be inconsistent at times.
It's common for a campaign, which may have produced results in the past, to suddenly stop generating profitable results.
Can this type of lead generation campaign give you results forever? Or maybe it is just a never-ending cycle of struggle to generate sales?
Yes, it is a real pain when you try so hard to create an ad campaign and spend all your hard-earned money on something where nothing is profitable and predictable.
Just a few days of "bad ads" can really hurt your profits.
And most importantly Facebook ads don't have the best conversion rate for products. which is obviously not good for your Ecommerce business.
It's common for a Facebook Ads campaign to convert a lowly 1-3% of users into customers.
The main reason for this is that Facebook ads traffic quality is not high level, there is no buyer intent customers that they target, Facebook ads only target based on the entries that you have entered during setting up the Ad campaign.
Facebook ads don't send any hot targeted leads to your website instead they send cold leads who are in Facebook scrolling through the web but they are not necessarily looking to buy. As a result, most of the users which come from Ads don't buy.
They will come to your website out of excitement but as always they will hit back and disappear.
Low-profit margins, unpredictable leads flow, Very low conversion rate are the main flaws of doing paid advertising.
But what's the solution?
First, you have to believe that your store doesn't have to only rely on paid advertising for getting sales for your Ecommerce business.
You have to stop searching for "How to run Facebook ads for Ecommerce"
You have to get an alternative solution that will coexist with paid advertising so you don't rely on ads forever for your business.
What traffic is best for my Ecommerce store?
Traffic that's free
Traffic that balances the scale
Traffic that is predictable and consistent.
Traffic that sends high-quality leads
Traffic that makes sales.
Do you know which traffic is it? It is Organic traffic.
Or in other words, traffic comes from search engines like Google.
You can generate organic traffic to your website by using SEO to properly rank your website within Google's search results.
What is SEO?
SEO means search engine optimization, it is the process of optimizing your website to rank in Google's search results for specific keywords related to your brand.
Approximately over 2 trillion global searches per year in Google, An average person searches 3 to 4 times in a day. So I don't think I have to tell you more than getting organic traffic is a fantastic way to get traffic and sales for your business.
Let's say you are selling a "Men's t-shirt" in your Ecommerce store. If you rank your product page on the first page of Google for the keyword "Men's t-shirt" your website will be flooded with organic users which result in more conversion for your Ecommerce store.
But what's the guarantee of consistent traffic?
When SEO is done right the traffic will become consistent and also increases over months as there are many benefits of Ecommerce SEO.
Results SEO Can Deliver
Let me show one of our Ecommerce client SEO results. As we have started to work on the SEO project for the client we have noticed that the organic sales for the first few months had been on the negative side as Google's penalty was putting negative stress on the results. A full SEO campaign has been built by us with a focus on content marketing, link building, and social media marketing.
The ROI for the first year was approx. 7.2% from the website sales. The ROI for the second year was 12.2% from the website sales. The ROI for the third year was 16.7% from the website sales. The ROI for the fourth year was 21.1% from the website sales.
The volume of organic traffic increased from 13,000+ to 1,600,000+ (i.e. more than 1.6 Million) in these last 4+ Years. The number of keywords in organic results increased from 300+ to 180,000+ in these 4+ Years. The sales from organic traffic increased significantly through website orders with 23.8X ROI for the current year.
We improved the consistency and volume of their sales using SEO, all of which turned a high profit since there are no ad costs to deduct.
And from here, we expect traffic and revenue to continue to increase each month. Why?
Because what's most remarkable about SEO is that it multiplies each month.
With SEO, the sky's the limit.
Keyword Research
Keyword research is one of the most effective ways of doing SEO. We have to first research and identify the keywords to target. A general rule of thumb is that each page on your website should at least target one keyword.
There are 2 types of keywords.
Short Tail
Short tail keywords are made up of no more than three words. They refer to very wide topics rather than specific niches. For example, "leather shoes" is an example of a short tail keyword.
Long Tail
Long-tail keywords are the keywords that are most important in SEO. It is made up of more than three words. For example "best leather shoes in New York" is an example of a long-tail keyword.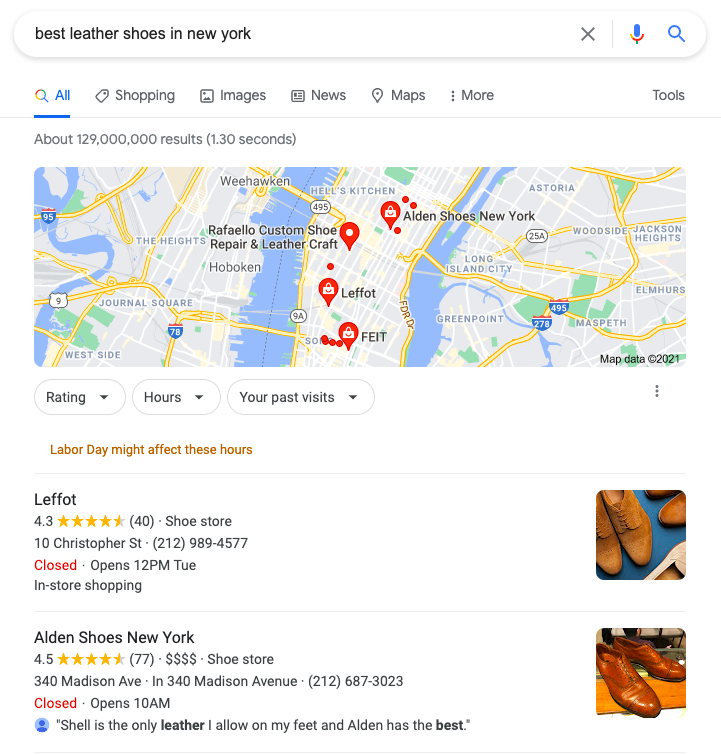 The idea with keyword research is to identify the keywords that your ideal customer searches in Google when looking for your product or information pertaining to your product.
You can use free tools like Google Keyword Planner or premium tools like Ahrefs or Semrush to identify these keywords.
You can research on the internet about your target market by understanding trending keywords. You can use Reddit, Quora, Twitter, question and answers sites, etc to check what your customers are up to and create content around that keywords.
Technical SEO
Technical SEO means the process of optimizing your website for the search engine as well as the customers. The process of identifying technical errors on your Ecommerce website and fixing it to improve the image in the eyes of Google.
Technical SEO issues that need to be resolved for your Ecommerce website are as following:
404 Errors
The most common issues found on websites are Broken or dead pages. These types of links hurt your domain authority and your Ecommerce site will lose its ranking power in Google.
Missing Metadata
Pages that are missing a meta description. A meta description is nothing but the data that is shown in the search engine under the Title.
If your page is missing that data, Google will pull any data Google from your website and create their own metadata to display.
Duplicate Metadata
Pages that have the same meta title or description. If 2 pages of the same website have the same meta description then it is considered Duplicate Metadata.
Missing Alt-Tags
Alt-Tag Images is an image that Google can read. Alt tags are the things you shouldn't miss in your Ecommerce website because it is also important for SEO.
Missing H1 Tags
H1 tag is a heading tag that Google notices and implements in the process of ranking sites on the search engine.
Slow Website Loading Speed
Website speed is an underrated aspect in the field of Ecommerce SEO, The fast-loading site has greater chances to rank in Google than slower loading site.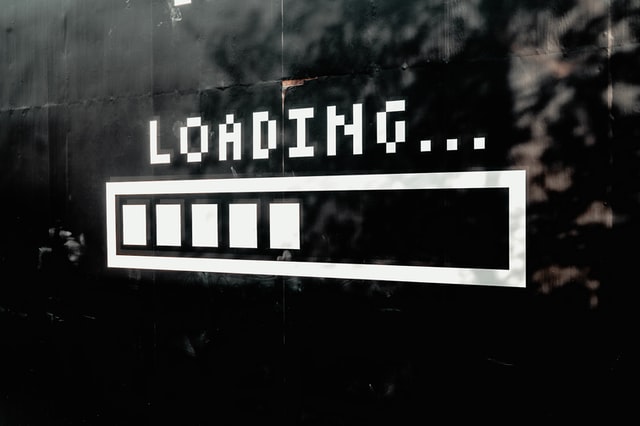 Content Creation
"Content is King"
Yes, it's the truth in Ecommerce SEO. Creating content should be your first priority when you focus on doing Ecommerce SEO.
Content creation is nothing but publishing new pages on your Ecommerce website to increase the value of your website in search engines. Blog posts are one of the best ways to regularly create content on your Ecommerce website so that you can add more keywords to the page.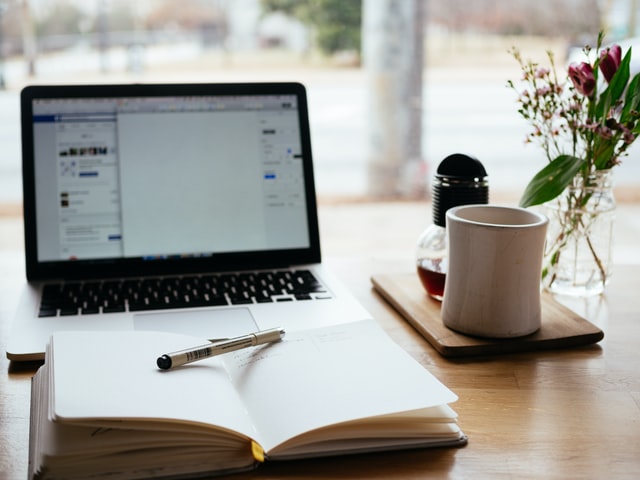 Most Ecommerce store owners produce multiple blog posts every week. Even SEO gurus will tell you the same thing, but it is not important to have multiple blog posts every week. Your priority should not be creating content as much as you can but creating high-quality content.
What you need is high-quality content. If that means posting one blog post a month because writing high-quality content takes you a long time and that's totally fine. Because the fact of the matter is that if you publish multiple blog posts a week and they don't have high-quality content then it will affect SEO for your Ecommerce website
Content marketing has many advantages in Ecommerce SEO, But the most valuable are building your own brand. Top Ecommerce SEO companies always give priority to content marketing.
Link Building
Link building is the process of acquiring external links known as backlinks from other websites to yours, through means of reaching out to those websites and cutting some sort of deal. Link building is the process which includes in Off-page SEO for Ecommerce
Google views backlinks as a trust. The more backlinks you have pointing to your website, the more trust you have in the eyes of Google.
As for the backlinks themselves, the type of backlink you acquire is important.
Your backlinks have to be from a high-quality domain, a niche that is relevant to your industry, and of course the original body of the article.
If a backlink checks off all three then it will be helpful in ranking your website higher within Google's search results.
Then How to Build Backlinks?
There are a ton of ways to go about securing backlinks.
The two I use the most frequently are:
Guest Posting
Manual Outreach
Guest posting is the process of reaching out to relevant websites within your industry and offering to publish a guest post on their website.
If you get accepted, you can post on their website while manual outreach is the process of reaching out to relevant websites within your industry and pitching the idea of linking back to one of your articles.
Conclusion
So that's the basic thing about Ecommerce SEO that how it can help you grow your Ecommerce store without running ads.
SEO has changed the game for many of the commerce businesses I've worked with, and I'm confident that it can do the same for yours as well.
If you'd like to learn more about how your Ecommerce store can benefit from our SEO strategies, book a strategy call with us. We provide services like Shopify SEO, WooCommerce SEO, Squarespace SEO, etc.
We are the best Ecommerce SEO services agency that will go over your store with you and see if there's an opportunity to increase profits using SEO.